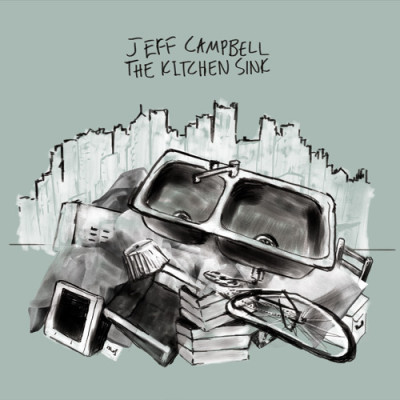 The Philadelphia native and now San Francisco based Jeff Campbell has put everything into his new album The Kitchen Sink, available now worldwide on all major digital platforms.
Growing up in a musical house Campbell cultivated an ear for music early on and spent his childhood learning to play piano, drums and guitar and planting the seeds that would eventually compel him to pursue a career as a musician. An emotional, evocative poet with a rock lover's heart, Campbell navigated nearly a decade spent nursing a nine-to-five job before realizing you can only run so long from your true passion. Campbell threw caution to the wind and quit his day job to pursue music full time, which Campbell will readily tell you, isn't so much a choice, as it's his calling.
For Campbell, it's all in the spirit of connectivity: eliminate as many barriers as possible between the writer and the audience and with The Kitchen Sink Campbell let go of any preconceived ideas of who he was as a musician. The resulting nine song album melds Campbell's longtime love of raucous rock with his more recent understanding of a lyricist's poetic power.